1. Let the world know about your pub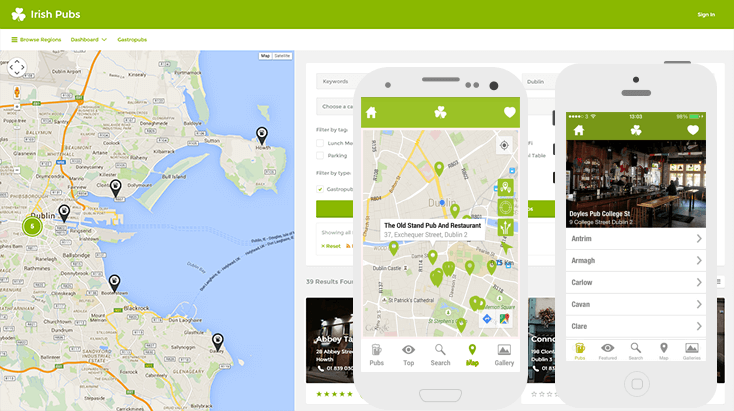 Our mobile and web platform receives thousands of viewers daily with the sole aim to promote the irish pub!
We've developed mobile applications for Android and iOS that our users use to find the best pubs in Ireland. Our social media team promotes your business on our Facebook and Twitter accounts to let your potential customers know about any events, promotions or happenings in your pub.
2. Manage Your Pub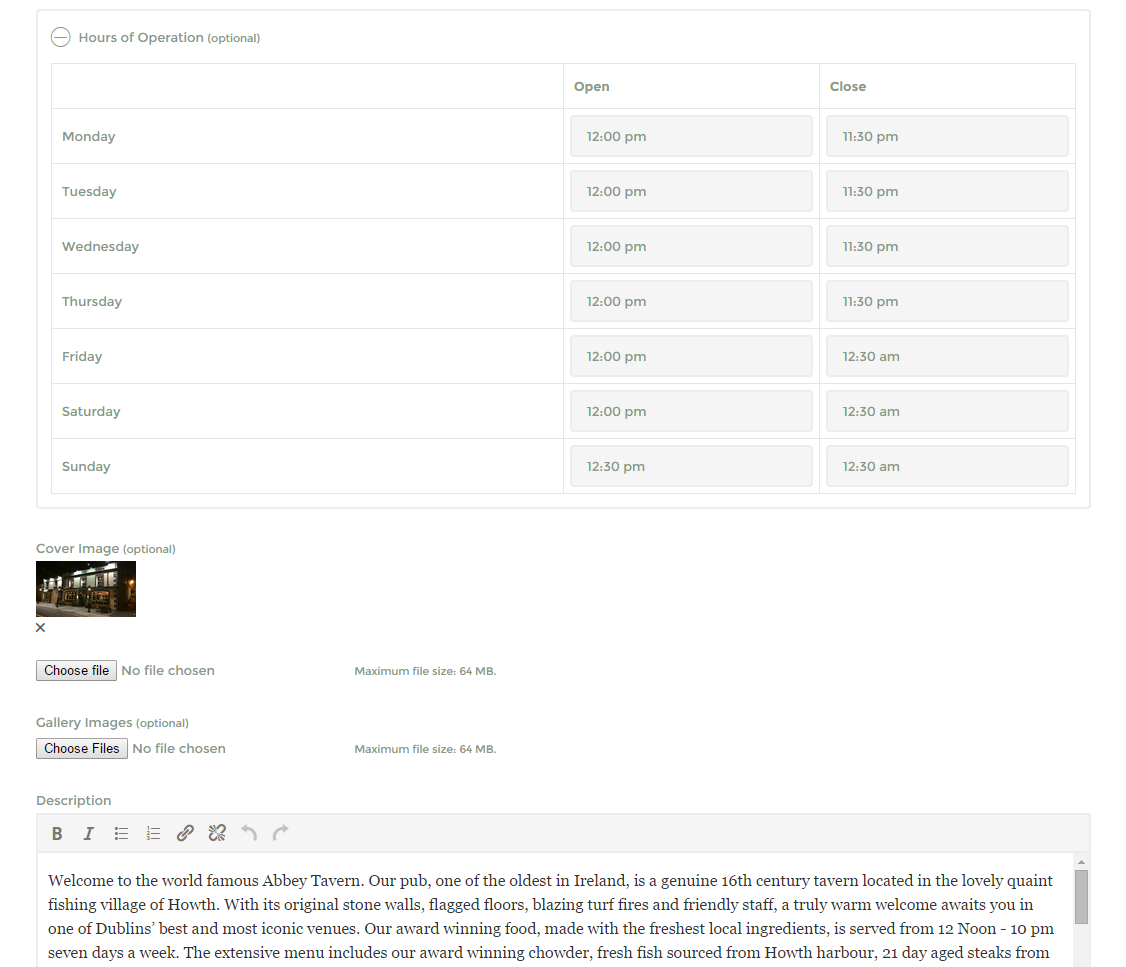 Managing your listing is easier than ever. Simply sign into your account and edit your food and drink menus, booking information, hours of operation, photos, social media links and more!
Not a fan of computers? That's fine. We have account managers on standby that will make any changes you want and all you need to do is give them a call or e-mail.
3. Build your consumer network
Your listing will linkback to your pubs website and social media accounts so you can build a following of your own. As well as this our platform publishes reviews of your business to services like Google Reviews so when customers are searching for your business, they will see positive reviews that you can engage with.
And we've more in the store for the future!